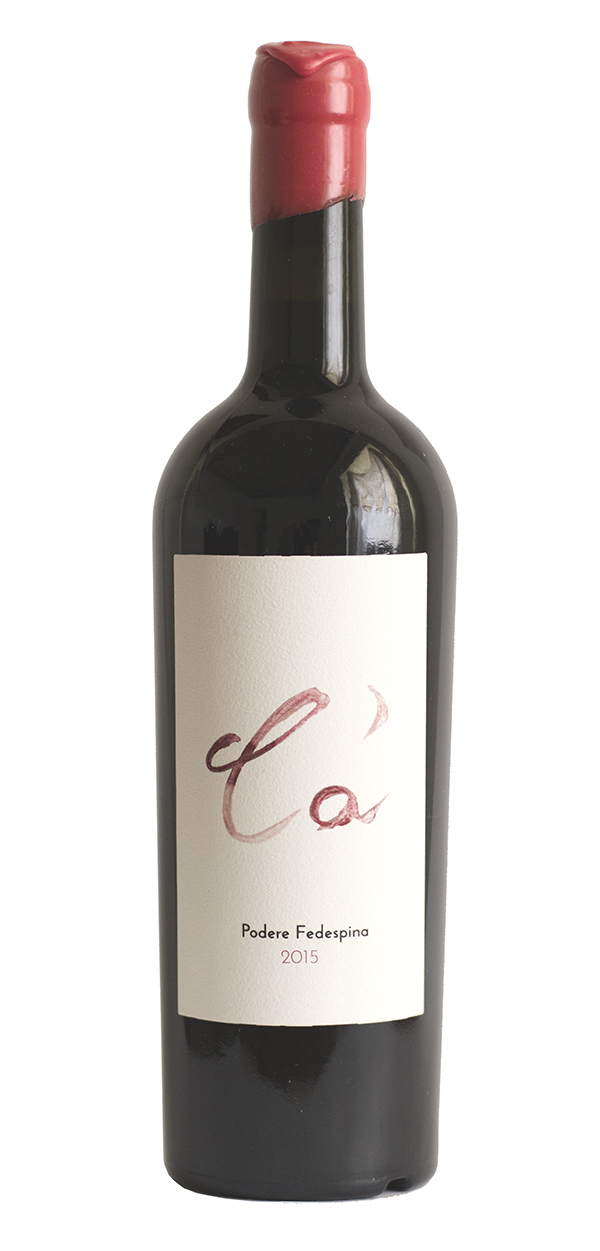 Ca'
IGT Toscana Rosso
This wine embodies the highest expression of our territory, therefore Ca' as in "casa", land, and love for the place where we live and work.
We hand-seect only the best grapes, and separately make them into wine according to the soil variations, to the better express all the nuances of the vineyard.
The microclimatic conditions, the nature of the terrain, the significant thermal excurions, give at this Merlot in purity.
Treatments
Organic fertilization. No chemical fertilizers or herbicides are used.
Soil
Silt, poor and pebbly, which forces the vine to deepen its roots in search of the "hidden" minerals which provide the wine with its elegance and austerity.
Vinification
Maceration of the peels for 25-days at temperatures between 22-27° in cement barrels. Malolactic fermentation is naturally stimulated once the pressing occurs.
Barrel aging
Of which 15 in barrels of 300 liters of French wood, plus another 7 months of rest in cement barrels.
Bottling
No use of clarifiers or filters.
Analytical data
13,50% alcohol vol., 32/50 mg/l total SO2
Organoleptic aspects
Of a dark, ruby red color. It has slight aromas of cassis, marasca cherries, rosemary, musk and mineral notes, and develops elegantly and intensely across the palate, thanks to silky tannins and to the freshness and richness that lingers through the mineral finish.