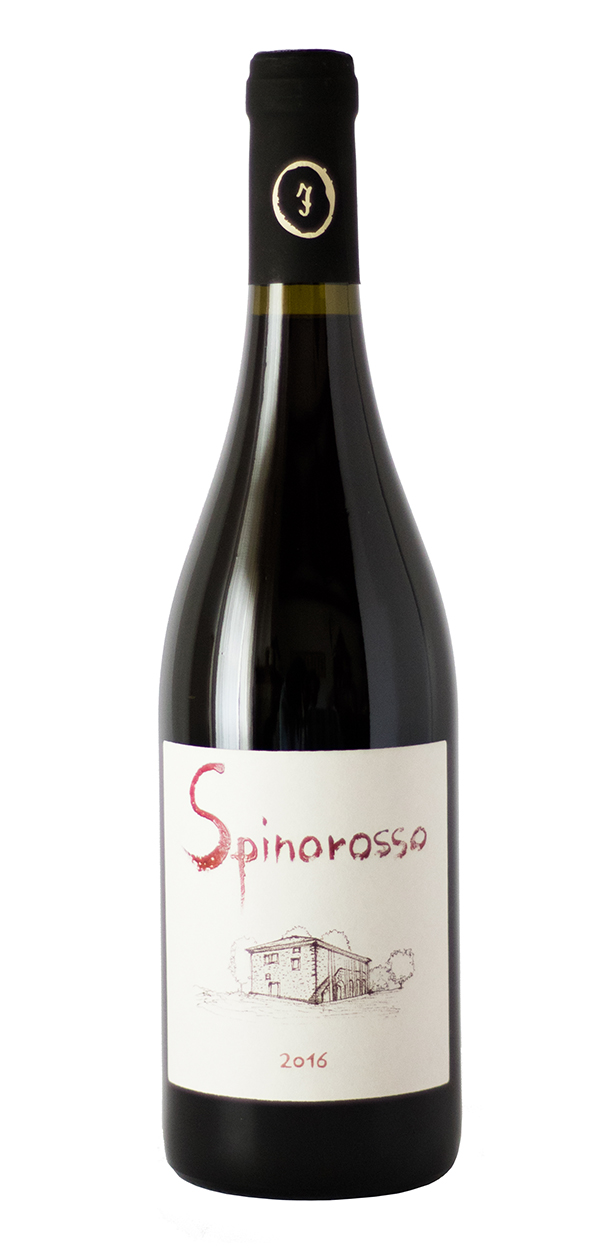 Spinorosso
IGT Toscana Rosso
Since Medieval times, our farm has played a part of the fief or estate named Spino Secco, and was under the influence of a branch of the Malaspina Marquises.
For this reason, we believe this wine merits being called Spinorosso.
The beauty of the vineyard from which it comes, and the natural quality it brings increases the value of the antique territory.
Spinorosso, Merlot and Ciliegiolo, Tuscany - Technical Data (file .Pdf)
Grape variety
Merlot, Ciliegiolo, Vermentino Nero
Treatments
Organic fertilization. No chemical fertilizers or herbicides are used.
Soil
Clay, rich in organic substance which offers the more floral and fruity aromas to the wine.
Vinification
Maceration of the peels for 12-days at temperatures between 22-27° in cement barrels. Pressing and maceration occur at 3-day post-fermentation, with the wine still warm and the malolactic fermentation naturally begins.
Barrel aging
24 month minimum in concrete-framed glass barrels.
Bottle aging
12 month minimum
Bottling
No clarifiers or filters are used.
Analytical data
13,00% alcohol vol., 35/45 mg/l total SO2.
Organoleptic aspects
Of a ruby red color. Opens to the nose with aromas of flowers, cassis, marasca cherries, herbs and mineral notes. It lingers long and elegantly on the palate with a lovely persistence in the finish.